CFSScan SA GRN Live paging feed
Including South Australian Country Fire Service, South Australian Metrolitan Fire Service, South Australian Ambulance Service, South Australian State Emergency Service and MedStar.
OUR PAGING feed responds instantly to the pager network. Using a bespoke monitoring system designed SPECIFICALLY for the SA GRN Network messages will appear instantly.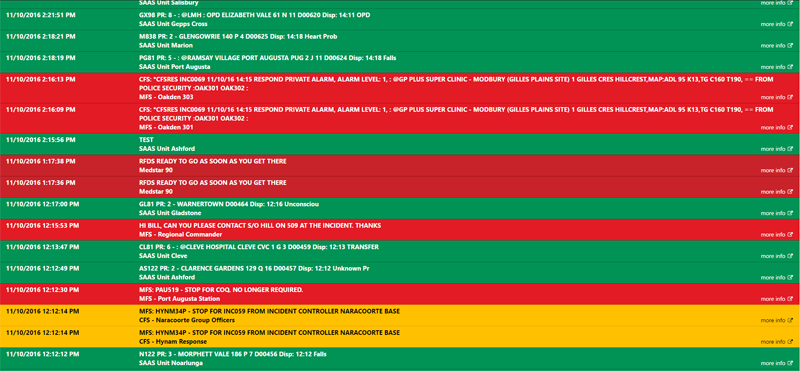 Your personalized push notifications will be delivered to your CFSScan application.
Use our advanced notification rules system to create customized notifications for incidents happening around you.
Get straight to the pager feed, view maps, messages and keep track of whats happening
Need to close the pager feed, dont worry you wont miss a thing. Our smart activity sensing algorithms keep the pager feed alive in the background.
Our maps move with you! Thats right, dynamically plot your response to the incident. Move to alternative views to get a view of the terrain, street level obstacles.